---
Pierre Timmermans becomes the new CEO at AWT Group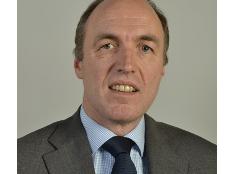 9/20/2011
With effect from 1st October, former regional CEO of PSA International Europe Pierre Timmermans (50) will become the new CEO of the AWT Group. Mr. Timmermans will take over from Martin Frývaldský, who is returning to the team of the majority shareholder BXR Group, following his one-year mission at the helm of AWT.
"We have succeeded in finding the right CEO to lead the AWT Group into the next stage of its development. Our ambition is to grow AWT into a modern, admired and valuable international transport and logistics company," Martin Frývaldský said. "We expect Pierre Timmermans to utilise his vast experience in the management of international logistic businesses with extensive operations," he added.
"I look forward to taking over from Martin and leveraging AWT's current strong position. I intend to expand the Group's Central European footprint and further develop its integrated transport, forwarding and logistics capabilities. We can thus meet the growing demand of our international customer base," Pierre Timmermans emphasised.
From 2003 to 2010, Pierre Timmermans headed the European division of global port operator PSA International, having previously worked in the top management of the European forwarding and logistics company Frans Maas. Throughout the 1990s, he also worked for the consulting firm McKinsey & Company, where he headed the transport and logistics practices. Pierre Timmermans is a graduate in industrial engineering and tax law. He is from the Netherlands and speaks Dutch, English, German and French.
Apart from attending to new responsibilities within the BXR Group, Martin Frývaldský will continue to contribute to the development of the AWT Group through his position on the Board of Directors.
"The past 12 months were a demanding period for the AWT Group. The Group faced the negative impacts of the global economic downturn, which hit the sectors of transport and logistics especially hard. It also had to accelerate its internal consolidation, unify its processes and evaluate the efficiency and potential of individual activities. This period has now ended and the experienced management team, headed by its new CEO is expected to take AWT into its next stage," Martin Frývaldský concluded.