---
PKP CARGO INTERNATIONAL Group continues to provide its full range of services and all shipments run smoothly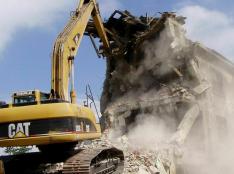 27.3.2020
Despite the spread of COVID-19 in Europe, the companies of the PKP CARGO INTERNATIONAL Group continue to provide their services in full and all domestic as well as international shipments run smoothly. At the same time, the company offers its transport capacities and services to new clients, who do not wish to cope with the long border wait times in case of shipment of goods by congested roads.
Immediately after the onset of COVID-19 in the Czech Republic, companies of the Group introduced strict measures for buildings and premises of their operations and, above all, thorough safety and hygiene measures in respect of all operational and administrative employees. All these measures and security procedures are coordinated by the Group crisis management team.
PKP CARGO INTERNATIONAL Group continues to implement client orders without any obstacles despite the COVID-19 epidemic. At the same time, we offer our capacities and the option of shipment of goods by rail, which is often faster than road transport due to the congested borders.
"In connection with the COVID-19 infection in Europe, we immediately implemented measures in all the Group companies in respect of all of our administrative buildings, operations and employees, to protect their health as well as the health of their family members. Mainly thanks to their responsible approach to all measures of the government and the Group crisis management team, as well as our long-term experience and know-how, we continue to provide all our shipment and associated services to our customers to the full extent. At the same time, our trains run throughout Europe without any problem issues and we continue to be a reliable logistics partner of our clients even in this difficult time. All our subsidiaries provide all services and are fully available to the existing as well as new customers," says Maciej Walczyk, Chairman of the Board of Directors of PKP CARGO INTERNATIONAL.